Migraine aphasia is a strange brain symptom that often happens with severe migraines and puzzles both people who have it and doctors who treat them. It causes a brief loss of language skills, making it hard for a person to speak, understand speech, read, or write when they have a migraine.
This disease can be upsetting and make a person feel alone because it makes it hard to communicate and makes it hard to do everyday things. It can also be very scary for patients and can look just like stroke or TIA (transient ischemic event) symptoms.
But what makes migraine aphasia happen? To make tailored treatments, figuring out how the disease works is important. We will look at the complicated link between migraines and aphasia.
It also includes how the neural problems that come with migraines can affect the parts of the brain that process language. As we learn more about this subject, we'll also answer an important question that people with migraine aphasia often ask: how long does migraine aphasia last?
Moreover, we will discuss different ways to deal with and lessen the effects of migraine aphasia on daily life. These include making changes to your lifestyle and taking preventative steps, as well as getting therapy.
What Is Migraine Aphasia?
Migraine aphasia is a rare form of aphasia, which is the loss of the ability to use language. This can mean trouble speaking the words you are thinking, slurring of speech, and difficulty understanding spoken or written language.
It can occur with or without other migraine symptoms, such as sensitivity to light and sound, nausea and vomiting. Migraine aphasia is the least common of the 3 most frequent types of aura symptoms.
Visual disturbances and sensory disturbances (one-sided numbness and tingling) are the other 2 more common aura types. Even more rare are brainstem aura (previously basilar migraine) and motor aura (previously hemiplegic migraine).
When it presents as an aura symptom, migraine aphasia should last 5-60 minutes per ICHD3 diagnostic criteria. Migraine aphasia typically presents as an aura and precedes the headache stage of the migraine attack, but often overlaps with some of the headache stage. 
The timing of migraine aphasia can get cloudy and symptoms can overlap between migraine stages. For example, patients frequently complain of brain fog and cognitive dysfunction during a migraine, which often includes speech disturbances such as getting the right words out. It is not uncommon to have milder migraine aphasia symptoms well before the migraine attack even begins, during the migraine prodrome stage. These symptoms are also common in the postdrome phase, following a migraine attack.
Therefore, some patients may have varying degrees of migraine aphasia which can last as long as the migraine itself, and even up to a few days. However, it may persist for longer if there are additional underlying health problems (e.g., stroke).
Thus, any neurologic symptoms including speech disturbances should be evaluated in the emergency room immediately if they are new symptoms (to ensure it is not a stroke, which has strict treatment time windows), and if symptoms are persisting more than 60 minutes.
In some cases, people who have had migraines throughout their lives have never experienced this type of language disturbance; others have reported experiencing it only once after experiencing an acute attack that lasted several days.
How Long Does Migraine Aphasia Last?
As discussed above, migraine aphasia can last anywhere from 5 minutes to days. If it is an aura symptom, this is when it is most intense and noticeable, and should last 5-60 minutes only. If it is part of the headache and/or postdrome phase related to "brain fog", it can be quite variable in duration, may last longer, and symptoms are not usually as prominent as when it occurs as a migraine aura.
The severity of your aphasia migraine and your type of migraine will determine how long it lasts. For example, suppose your headache is milder than usual, and you don't experience other severe symptoms like nausea or vomiting.
In that case, your migraine aphasia may be milder, or absent. However, if your headache is severe and accompanied by other symptoms, such as dizziness or hypersensitivity to light (photosensitivity) and sound (phonophobia), or nausea, then this could mean that your speech problems will last longer than usual.
The treatment options available also play an important role in determining how long migraine aphasia lasts after experiencing an attack. If you take a pain reliever, anti-nausea medication, or abortive migraine medication such as a gepant, triptan, or DHE to treat your migraine and turn it off quickly, your speech problems should subside within a shorter period of time.
However, the effects may last longer than usual if you don't have access to any of these medications and cannot get help from someone else. If this happens, consider seeing a doctor as soon as possible so they can prescribe medications that will help relieve your symptoms faster.
What Causes Migraine Aphasia?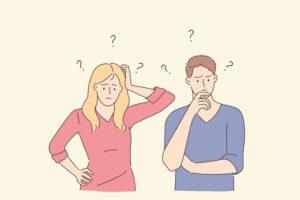 Aura symptoms such as migraine aphasia are caused by a spreading wave of electrical activity across the cortex (outside) of the brain moving at about 2-3 mm per minute. As it spreads across different areas of the brain, different types of aura can occur, depending on where this electrical wave spreads.
If it spreads across the language cortex, migraine aphasia and speech disturbances occur. If this wave spreads across the visual cortex, visual symptoms occur. If it spreads across the sensory cortex, sensory symptoms (numbness and tingling) occur.
A stroke could be a potential mimic of migraine aphasia. A stroke occurs when blood flow to the brain stops, either because of a clot (ischemic stroke) or bleeding (hemorrhagic stroke) in your brain. This is why any new aphasia or speech disturbance symptoms need to be evaluated in the emergency department before assuming it is a migraine.
Hemorrhagic stroke is caused by an artery that bursts and bleeds into the surrounding tissue. It can happen with high blood pressure in your arteries (hypertension). Ischemic strokes are caused by a blockage in an artery such as a blood clot or buildup of cholesterol. Strokes can also be related to other factors such as smoking or diabetes–and sometimes no clear cause (idiopathic stroke)!
A stroke can cause brain damage and prevent your body from working properly. It's a life-threatening condition that requires urgent medical attention. A stroke can occur at any age, but the risk increases, especially for people over 65 who have uncontrolled vascular risk factors such as high blood pressure, smoking, diabetes, and high cholesterol.
How Is Migraine Aphasia Treated?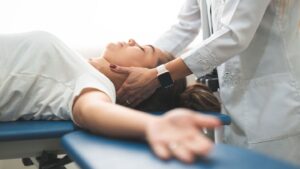 Migraine aphasia treatment is similar to other types of migraines. Every patient needs to have an effective abortive (acute) medicine taken at the onset of migraine symptoms in hopes of shortening the migraine attack.
If the attacks are frequent enough, then a preventive treatment should be started. You can take medication to reduce your migraine attacks or try physical therapy, cognitive therapy and acupuncture. Acupressure and massage are also effective at reducing pain and attacks in some cases.
Unfortunately, there are no proven treatments that will shorten the aura symptoms alone such as migraine aphasia. So treatment goals revolve around preventing the attacks from occurring.
The best way to prevent migraine aphasia is to know what triggers your migraines. You can also try stress management techniques such as meditation, yoga and biofeedback.
It's also important to pay attention to your diet. Avoiding known migraine triggers such as chocolate, wine and cheese may be helpful.
Migraine Aphasia Can Be Difficult To Treat
There are many variations of migraine aphasia, and each person's symptoms will vary depending on their type. Some treatments can help reduce the severity or frequency of migraines, but there is no cure for this condition.
The most common symptom of migraine aphasia is aphasia, which means trouble speaking. Sometimes, the person may only have trouble with certain words or phrases and not others, or it can be slurred speech. It can be very frustrating and scary for someone with migraine aphasia and their friends and family members trying to communicate with them.
Conclusion
In conclusion, migraine aphasia is a complicated and interesting neurological condition that often happens with severe migraines and makes it hard to talk and understand for a short time. By learning about the signs and reasons for migraine aphasia, we can make it easier to treat and help people with it.
During these events, being patient and showing empathy are important. By taking preventive steps and changing your lifestyle, you might be able to reduce the number and severity of your migraine attacks, which could help with aphasia migraine.
As you deal with migraine aphasia, don't forget to stay educated, take care of yourself, and ask for help from doctors and nurses specializing in headache disorders. Contact a headache specialist immediately to get the help and advice you need to deal with migraine aphasia well.
IF YOU HAVE HEADACHE, MIGRAINE, OR FACIAL PAIN AND ARE LOOKING FOR ANSWERS ON ANYTHING RELATED TO IT, A HEADACHE SPECIALIST IS HERE TO HELP, FOR FREE!
FIRST, LET'S DECIDE WHERE TO START:
IF YOU HAVE AN EXISTING HEADACHE, MIGRAINE, OR FACIAL PAIN DIAGNOSIS AND ARE LOOKING FOR THE LATEST INFORMATION, HOT TOPICS, AND TREATMENT TIPS, VISIT OUR FREE BLOG OF HOT TOPICS AND HEADACHE TIPS HERE. THIS IS WHERE I WRITE AND CONDENSE A BROAD VARIETY OF COMMON AND COMPLEX  MIGRAINE AND HEADACHE RELATED TOPICS INTO THE IMPORTANT FACTS AND HIGHLIGHTS YOU NEED TO KNOW, ALONG WITH PROVIDING FIRST HAND CLINICAL EXPERIENCE FROM THE PERSPECTIVE OF A HEADACHE SPECIALIST.
IF YOU DON'T HAVE AN EXISTING HEADACHE, MIGRAINE, OR FACIAL PAIN DIAGNOSIS AND ARE LOOKING FOR POSSIBLE TYPES OF HEADACHES OR FACIAL PAINS BASED ON YOUR SYMPTOMS, USE THE FREE HEADACHE AND FACIAL PAIN SYMPTOM CHECKER TOOL DEVELOPED BY A HEADACHE SPECIALIST NEUROLOGIST HERE!
IF YOU HAVE AN EXISTING HEADACHE, MIGRAINE, OR FACIAL PAIN DIAGNOSIS AND ARE LOOKING FOR FURTHER EDUCATION AND SELF-RESEARCH ON YOUR DIAGNOSIS, VISIT OUR FREE EDUCATION CENTER HERE.