Chronic migraine is defined as having 15 or more headache days per month, with at least 8 of those days having migrainous features such as throbbing, nausea, sensitivity to light and sound. Chronic migraines can be debilitating and have a significant impact on various aspects of a person's life, including their family dynamics.
Living with chronic migraines, often accompanied by other distressing symptoms, can cause disruptions and challenges that extend beyond the individual experiencing them.
In this article, we will explore the profound effects of chronic migraines on family life, discussing the emotional toll, parenting challenges, communication and support, coping strategies, and the importance of seeking help and treatment.
Understanding Chronic Migraines
Unfortunately, migraine has been swept under the rug for many years. However, times are finally changing because people are realizing that migraine is more than "just a headache". Migraine affects 39 million in the US and 1 billion globally. It affects 20% of all women; so 1 in 5 women, 1 in 16 men, and 1 in 6 Americans. One in every 4 households has someone with migraine.
Not only is it extremely common, it can be highly debilitating. According to the World Health Organization (WHO), migraine is now ranked as the 2nd leading cause of years lived with disability following low back pain! If you focus only on women in their prime working years it becomes the #1 cause.
Thankfully (FINALLY), within just the past few years we have had a number of new migraine treatments designed to specifically target migraine pathways. There are more treatment options currently in development as well.
However, despite treatments, migraine can still take its toll on patients and their families. Chronic migraine takes an even bigger toll.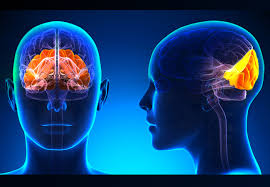 1. Causes and Triggers of Chronic Migraines
Chronic migraines can be caused by a variety of factors, including genetics, hormonal changes, stress, certain foods, and environmental triggers.
Triggers such as bright lights, loud noises, and strong smells can exacerbate the frequency and intensity of migraines.
2. Common Symptoms and Their Impact on Daily Life
Chronic migraines often involve severe headaches, nausea, vomiting, dizziness, and sensitivity to light and sound. Patients often complain of brain fog and cognitive complaints as well.
These symptoms can significantly disrupt daily activities, making it challenging to work, study, or engage in social interactions.
3. Medical Treatments and Management Strategies
Various abortive and preventive medical treatments, including medications, neuromodulation devices, and natural therapies, can help alleviate migraine symptoms and reduce their frequency.
Lifestyle modifications, such as identifying and avoiding triggers, maintaining a regular sleep schedule, and practicing relaxation techniques, can also contribute to managing chronic migraines effectively.
The Emotional Toll on the Individual
Physical and Mental Health Consequences
The intense pain and physical discomfort caused by living with chronic migraines can lead to exhaustion, sleep disturbances, and reduced physical activity.
The constant struggle with migraines can also contribute to feelings of frustration, anxiety, depression, and a decreased overall quality of life.
Are chronic migraines a disability? Under the American Disabilities Act (ADA), chronic headaches may be considered a disability if they make it hard for you to do things like work or concentrate.
Can you get disability for chronic migraines? Yes, it is possible to qualify for disability benefits for chronic migraines, but the process and criteria for obtaining disability vary depending on the country and the specific program you are applying for.
Effects on Mood and Emotional Well-Being
Chronic migraines can lead to mood swings, irritability, and increased stress levels.
The unpredictability of migraine attacks can create a sense of fear and worry, impacting emotional stability and interpersonal relationships.
Challenges in Maintaining Social Relationships
The need to cancel plans or withdraw from social activities due to migraines can strain relationships with family members, friends, and colleagues.
Feelings of guilt and isolation may arise from being unable to fulfill social commitments or feeling misunderstood by others who haven't experienced chronic migraines.
Impact on Family Dynamics
Role Changes and Responsibilities Within The Family
Individuals with chronic migraines may experience limitations in fulfilling their usual responsibilities, such as household chores, parenting duties, or financial contributions.
Other family members may need to take on additional tasks and adjust their roles to accommodate the affected individual's needs.
Chronic migraines and pregnancy are also very related. Chronic migraines during pregnancy can pose challenges due to hormonal changes and limited treatment options to ensure maternal and fetal well-being.
Emotional Strain and Stress On Family Members
Witnessing a loved one suffer from chronic migraines can evoke feelings of helplessness, concern, and frustration in family members.
The ongoing emotional strain and stress can lead to tension and conflicts within the family unit.
A large study called the CaMEO Study showed reported that 37% reported that headaches cause stress in their relationships with their spouse even between attacks.
Financial Implications and Healthcare Costs
Chronic migraines often require medical consultations, medications, and other treatments, increasing healthcare expenses.
The individual's reduced ability to work or maintain regular employment due to migraines can lead to financial strain on the entire family.
A large study called the CaMEO Study showed reported that 23% reduced their work hours because of their headaches. So you can imagine how much financial impact that could have to a family.
Parenting Challenges
Difficulties in Fulfilling Parental Duties
Chronic migraines can interfere with a parent's ability to engage in activities with their children, such as playing, attending events, or helping with schoolwork.
Balancing the responsibilities of parenting and managing migraines can be overwhelming and guilt-inducing for the affected individual.
A large study called the CaMEO Study showed reported that 78% of patients reported reduced enjoyment and involvement in their children's activities due to their headaches.
Impact on Children's Well-being and Emotional Development
Children growing up with a parent experiencing chronic migraines may witness their loved one's pain and suffering, causing distress and concern.
The inconsistent availability and unpredictable nature of the parent's involvement may affect children's emotional well-being and potentially lead to feelings of insecurity.
Tips for Managing Parenting Responsibilities While Dealing with Chronic Migraines
Open communication within the family can help children understand and cope with the challenges posed by chronic migraines.
Developing alternative coping mechanisms, such as engaging in quiet activities or seeking support from extended family or friends, can help maintain stability for the children.
Communication and Support
When someone in the family gets migraines often, it's important to keep the lines of conversation open and honest. By making it easy for family members to talk about how migraines affect them, understanding and empathy can grow.
Sharing experiences, worries, and wants makes it possible to come up with good ways to help and accommodate people. By talking openly, family members can learn about the problems the person with chronic headaches faces. This will help them feel like they are on this journey together.
To help a person who has chronic headaches, family members need to be more sympathetic and understanding. Educating the family about the illness and how it affects the person helps clear up any misunderstandings and builds respect.
By giving family members knowledge about available resources and support networks, they can be better able to help their loved one's health. With the right information and understanding, family members can be a great source of mental support and help with everyday tasks.
In some situations, getting skilled help and counseling can give families more ways to get help. Family therapy or counseling gives people with chronic migraines a safe place to talk about the emotional and physical problems that come with them.
It gives family members a chance to talk about how they can help each other cope, find better ways to talk to each other and improve their general health. Individual therapy can also help the person who has been hurt because it allows them to learn how to deal with their problems and build up their strength.
How to Deal with Chronic Migraines as a Family
Families can deal with the problems caused by chronic migraines better if they use coping techniques. Changes to your lifestyle that make triggers less likely to happen can reduce the number and severity of headaches by a lot.
By figuring out and avoiding triggers, like certain foods or external factors, the person with the condition can take more control over their condition. During migraine attacks, making your home a helpful and accommodating place to be, such as by using dim lighting and keeping noise to a minimum, can give you a safe place to rest and get better.
When someone in the family has chronic headaches, self-care and ways to deal with stress helps everyone. Encouragement of things like regular exercise, relaxation techniques, and getting enough sleep can help both the person with headaches and their family members feel better.
Engaging in stress-reduction activities like mindfulness techniques or doing fun things as a family can make people stronger and bring them closer together.
Seeking Help and Treatment Options
It is important to realize that people with chronic headaches need help from a doctor. Talking to doctors specializing in headaches can give you useful information and a personalized treatment plan. Depending on the person's wants and preferences, medications, Botox injections, nerve blocks, and other medical treatments may be suggested.
Alternative and complementary treatments, like acupuncture, biofeedback, or herbal remedies, can also be tried with the help of a medical worker.
Joining support groups or online communities for people with chronic migraines and their families can help them feel like they fit in and share their experiences. Connecting with people who know what you're going through can help you feel less alone and support you. Also, using tools like educational materials, online forums, and advocacy groups can help people learn more and get access to useful information and advice.
Conclusion
Living with headaches all the time can have a big effect on family life for both the person with migraines and their family. But families can work through problems together if they talk openly, show understanding, and help each other. Families can find ways to deal with the stress of chronic migraines by using coping strategies, getting professional help, and looking into treatment choices.
Remember that chronic migraines are not just something that one person goes through. They are a trip that the whole family can go through with patience and understanding, which will improve their overall quality of life and health.
IF YOU HAVE HEADACHE, MIGRAINE, OR FACIAL PAIN AND ARE LOOKING FOR ANSWERS ON ANYTHING RELATED TO IT, A HEADACHE SPECIALIST IS HERE TO HELP, FOR FREE!
FIRST, LET'S DECIDE WHERE TO START:
IF YOU HAVE AN EXISTING HEADACHE, MIGRAINE, OR FACIAL PAIN DIAGNOSIS AND ARE LOOKING FOR THE LATEST INFORMATION, HOT TOPICS, AND TREATMENT TIPS, VISIT OUR FREE BLOG OF HOT TOPICS AND HEADACHE TIPS HERE. THIS IS WHERE I WRITE AND CONDENSE A BROAD VARIETY OF COMMON AND COMPLEX  MIGRAINE AND HEADACHE RELATED TOPICS INTO THE IMPORTANT FACTS AND HIGHLIGHTS YOU NEED TO KNOW, ALONG WITH PROVIDING FIRST HAND CLINICAL EXPERIENCE FROM THE PERSPECTIVE OF A HEADACHE SPECIALIST.
IF YOU DON'T HAVE AN EXISTING HEADACHE, MIGRAINE, OR FACIAL PAIN DIAGNOSIS AND ARE LOOKING FOR POSSIBLE TYPES OF HEADACHES OR FACIAL PAINS BASED ON YOUR SYMPTOMS, USE THE FREE HEADACHE AND FACIAL PAIN SYMPTOM CHECKER TOOL DEVELOPED BY A HEADACHE SPECIALIST NEUROLOGIST HERE!
IF YOU HAVE AN EXISTING HEADACHE, MIGRAINE, OR FACIAL PAIN DIAGNOSIS AND ARE LOOKING FOR FURTHER EDUCATION AND SELF-RESEARCH ON YOUR DIAGNOSIS, VISIT OUR FREE EDUCATION CENTER HERE.