Have you ever experienced sudden pain in your face and head that comes on without any warning? One side of the head might be pulsating or throbbing. You might end up nauseous. You feel sharp, burning, and stabbing sensations in the face. There is pressure in your face over the sinus areas. Then you wonder, what could it be? Is it facial pain, headache, sinus headache or migraine? Is it trigeminal neuralgia? Well, there's a single connection in common between all these types and locations of pain. Read on and find out!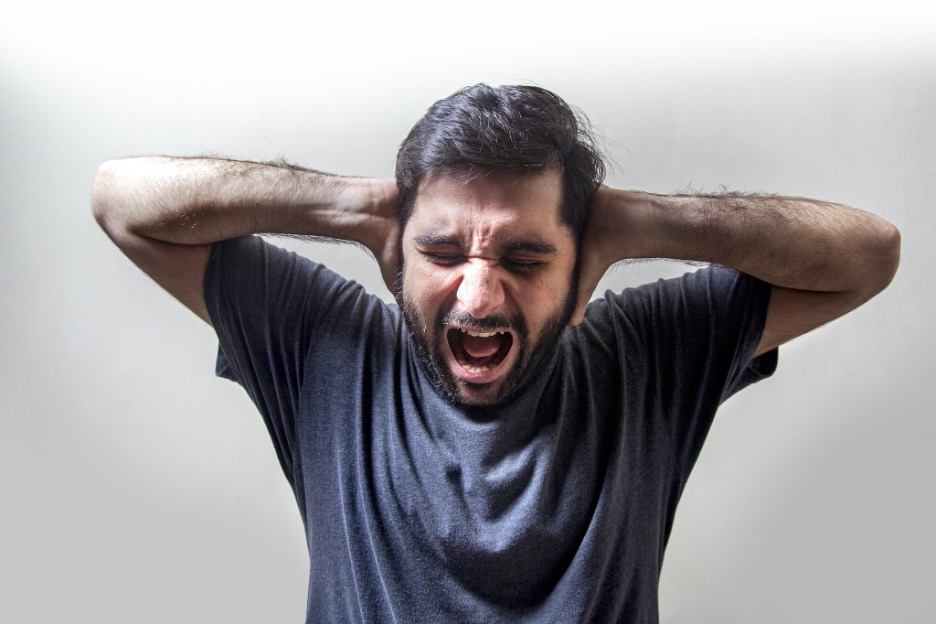 Exploring the Connection Between Facial Pain, Headache, and Migraine
There is one common characteristic that facial pain, headaches, and migraines share – they cause pain and discomfort in your head and face. More importantly, they all also originate in the trigeminal nerves. The trigeminal nerves innervate the entire face, the sinus cavities, the teeth, the TMJ areas, the inside of the skull and brain, and the front half of the head. Depending on the nature of the disorder, the pain may manifest in differing ways within any of these areas mentioned, especially headache and facial pain. Often one type of pain (such as headache) may refer pain into other areas (such as face) within this same network of nerves. I tell patients if this trigeminal nerve is activated in one area, it will often spread and activate other areas of pain as well. For example, migraine headaches commonly refer pain into the face, the sinus areas, the teeth, the TMJ areas, and the neck. The pain can range in terms of severity, but some can be debilitating to the point that it can hurt your quality of life.
Headaches have two main types. Primary headaches exist on their own, which means that they're not related to any other illness. On the other hand, secondary headaches are caused by other health conditions. If you're experiencing facial pain, you might end up suffering from a headache as well. Migraine is the most common types of primary headaches for which patients will seek care from their doctor. Migraines can be chronic or episodic, and often causes throbbing pain that can also result in nausea, light and sound sensitivity, and vision changes. However, the most common type of primary headache is tension type headache. Regardless, headache of any type manifests via the trigeminal nerve system.
Facial pain happens because of the activation and sensitization of the trigeminal nerves. This can be caused by trigeminal nerve disorders such as trigeminal neuralgia, or caused by headache disorders such as cluster headache and migraine, among others. It can be caused by a medical condition, injury, inflammatory conditions, infection, or headache. People with migraine often experience facial pain at the onset or during the headache. Many people have a bad habit of blaming "sinus headache" for pain over the sinus areas in the face, although it is virtually always of a migrainous cause, especially if there is any throbbing, pounding, or pulsating to it. Facial pain can also occur in cluster headaches, which is another severe form of headache disorder on one side of the head.
All types of headache and facial pain are similar in terms of evaluations. While the specifics can differ depending on the recommendations of your doctor, they can involve the same things. For example, all of these disorders require looking at your medical history and neurological exams must be performed. Blood tests and procedures like brain MRI and MRA may also be necessary. Plus, the doctor might ask you to keep a diary to record your episodes.
Treatment Options
Another connection between headache and facial pain disorders is that there are often similar treatment options. It's best to consult with a headache specialist for tailor-fitted solutions. Treatments can vary from person to person depending on individual needs and circumstances, although some of the same medicines are used to treat different types of disorders. However, in most cases, below are the most common ways to treat facial pain, headaches, and migraine. The reason is because all treatments for headache, migraine, and facial pain are essentially targeting the trigeminal nerve network with a goal of "turning down the volume" of the pain, and the trigeminal nerve overactivity and irritability causing the pain.
1.   Dietary Changes
You are what you eat. Hence, another promising treatment for facial pain, headache, and migraine is to ensure proper nutrition. Changing your diet can be helpful in the reduction of episodes and pain management. It might also help to take the right supplements with the necessary vitamins and minerals. You can also keep a journal to note the foods that can trigger headaches, so you can avoid them.
2.   Exercise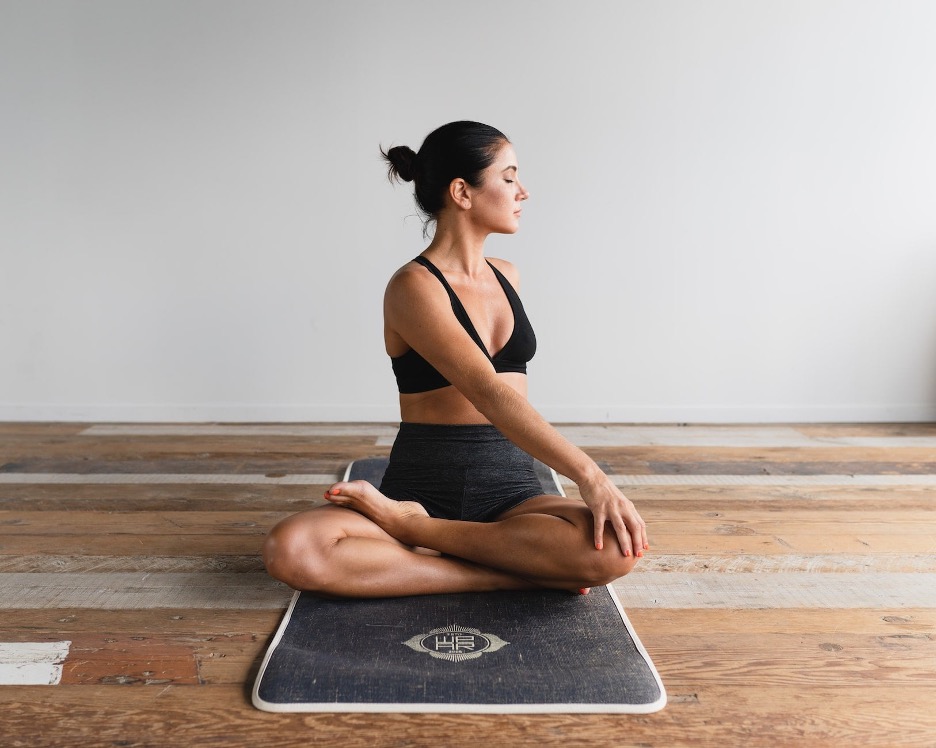 Aside from diet, lifestyle changes are also critical, including exercise. Even simple neck exercises can help. Stretching might also be effective, as well as light exercises like yoga. Meditation, deep breathing, and progressive muscle relaxation can also be promising. Whatever your exercise routine is, it's crucial that you must not overwork your body. Too much physical strain can worsen your symptoms instead of alleviating them.
3.   Medical Treatments
Depending on the severity of the condition and the advice of your doctor, you might also need medical interventions. Prescription preventive pain medications and treatments are common, which can minimize the severity of pain and frequency of episodes. Peripheral nerve blocks, Botox injections, and infusion therapy may also be recommended by experts. Meanwhile, in severe cases, neurosurgery can also be performed, which can help ease the nerves that cause headaches or facial pain. There are also alternatives to medical procedures which include physical therapy and trigger point dry needling.
4.  CBD (Cannabidiol) and other cannabinoids, natural supplements and vitamins
This might sound controversial, but CBD is a potential treatment worth considering. While current scientific evidence is limited, CBD shows the potential to be an effective treatment for chronic pain, which is commonly experienced by people who have headaches, migraine, and facial pain. It might also reduce symptoms, including neck and joint pain, nausea, and inflammation. Studies have shown that CBD has anti-inflammatory properties which are several hundred times more than that of aspirin.
There are different ways by which you can take CBD for relief. One of the most popular is CBD oil. Alternatively, you might also want to try medical CBD as edibles, such as in the form of gummies. Regardless, you must high-quality products and pay attention to proper dosage. It is important to ensure that your CBD product has been tested by an independent third-party lab to ensure its contents are accurate and safe. To be sure, it's best to consult with a professional.
Copaiba topical essential oil is reported by some to have pain relieving effects. Copaiba is a resin that comes from the Brazilian Copaifera reticulata tree. It is very high in an important terpene called beta-caryophyllene (BCP) (there is some debate on whether it is actually a phytocannabinoid). Beta-caryophyllene is also found in many strains of cannabis. It binds directly to CB2 (cannabinoid 2) receptors to affect the endocannabinoid system. CB2 receptors have a strong role in reducing inflammation. I mention this ONLY because I saw a patient have complete relief of his trigeminal neuralgia while he was using this topically in a very localized area in his cheek (never use near the eyes). On days he would not use it, the pain would return. So it's purely anecdotal, and unknown if clearly related or not. I have no data or studies to support it as a treatment. However, many people do use Copaiba oil for various pain and inflammatory conditions given its anti-inflammatory and antioxidant properties. So the bottom line is that it, like CBD, really needs to be evaluated by research to have a more clear understanding of potential pain relieving benefits, but theoretically and anecdotally, it could make sense.
There are a lot of other effective vitamins and supplements that have proven benefit in migraine prevention including magnesium, vitamin B2 (riboflavin), and feverfew to name just a few.
Conclusion
Facial pain, headaches, and migraines are three conditions with different but related symptoms given that they all manifest pain through the trigeminal nerve system. For instance, a migraine is a type of headache. Meanwhile, it's common for people who have headaches to also experience facial pain, among other symptoms. More so, the three can also share similar treatments, which can include medications, CBD, supplements, dietary changes, and exercise.
IF YOU HAVE HEADACHE, MIGRAINE, OR FACIAL PAIN AND ARE LOOKING FOR ANSWERS ON ANYTHING RELATED TO IT, A HEADACHE SPECIALIST IS HERE TO HELP, FOR FREE!
FIRST, LET'S DECIDE WHERE TO START:
IF YOU HAVE AN EXISTING HEADACHE, MIGRAINE, OR FACIAL PAIN DIAGNOSIS AND ARE LOOKING FOR THE LATEST INFORMATION, HOT TOPICS, AND TREATMENT TIPS, VISIT OUR FREE BLOG OF HOT TOPICS AND HEADACHE TIPS HERE. THIS IS WHERE I WRITE AND CONDENSE A BROAD VARIETY OF COMMON AND COMPLEX  MIGRAINE AND HEADACHE RELATED TOPICS INTO THE IMPORTANT FACTS AND HIGHLIGHTS YOU NEED TO KNOW, ALONG WITH PROVIDING FIRST HAND CLINICAL EXPERIENCE FROM THE PERSPECTIVE OF A HEADACHE SPECIALIST.
IF YOU DON'T HAVE AN EXISTING HEADACHE, MIGRAINE, OR FACIAL PAIN DIAGNOSIS AND ARE LOOKING FOR POSSIBLE TYPES OF HEADACHES OR FACIAL PAINS BASED ON YOUR SYMPTOMS, USE THE FREE HEADACHE AND FACIAL PAIN SYMPTOM CHECKER TOOL DEVELOPED BY A HEADACHE SPECIALIST NEUROLOGIST HERE!
IF YOU HAVE AN EXISTING HEADACHE, MIGRAINE, OR FACIAL PAIN DIAGNOSIS AND ARE LOOKING FOR FURTHER EDUCATION AND SELF-RESEARCH ON YOUR DIAGNOSIS, VISIT OUR FREE EDUCATION CENTER HERE.