Migraines aren't just very painful headaches. They are complicated neurological diseases that often go along with other health problems. This is called comorbidity. Migraine comorbidities refer to the fact that some people with migraines also have other health problems. Understanding these comorbidities is important for treating migraines in a complete way and better the quality of life for people who get migraines.
Common Migraine Comorbidities
1.    Anxiety and Depression
People who have migraines often also have anxiety and depression. Up to 50% of people with migraines also have anxiety or depression, according to research. Migraines and mental health problems are linked in both directions, with each making the other worse.
This is caused by shared neurobiological processes, such as neurotransmitter imbalances such as serotonin. Anxiety and depression can influence how often and how bad migraines are. Conversely, anxiety and depression tend to both worsen when migraines worsen as well. Therefore, it is important for treatment plans to address them both.
2.    Sleep Disorders
Migraines and sleep problems often go hand in hand, making it hard to sleep and making migraines more likely. Migraines often go along with sleep problems like insomnia, sleep apnea, and other sleep disorders.
The fact that sleep problems can cause headaches and vice versa shows how important it is to treat both for effective migraine treatment. Using methods to improve sleep quality can have a big effect on how often and how bad migraines are.
If you frequently wake in the morning feeling unrefreshed, if you snore, and are often fatigued it may be worth asking for a referral to a sleep specialist to evaluate for obstructive sleep apnea (OSA) with a sleep study (polysomnogram; PSG).
3.    Chronic Pain Conditions
Chronic pain conditions like fibromyalgia and temporomandibular disorders are often linked to headaches. People with migraines may have symptoms that overlap, which makes it hard to figure out what's wrong and how to treat it. It is important to use a multidisciplinary method that helps with migraines and other pain conditions.
With this method, doctors and nurses from different fields work together to give patients comprehensive care and improve their general quality of life.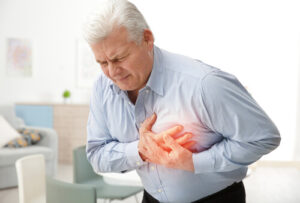 4.    Cardiovascular Disorders
Migraine Comorbidities often include heart and blood vessel illnesses like heart disease and stroke. Studies have shown that some people with migraines are more likely to get these conditions.
The fact that headaches and cardiovascular diseases are often found together is due to shared risk factors, such as genetics, inflammation, and endothelial dysfunction. Migraine sufferers, especially those with a family background or other risk factors, must get their heart checked early and take preventive steps.
This tends to be an issue particularly in women under age 45 who have migraine with aura, who are smokers and on estrogen containing birth control.
Impact on Treatment and Prognosis
Treatment Challenges: Managing Migraine Comorbidities in Treatment
When other health problems are present, it's harder to treat migraines. Migraine medicines can combine with medicines used for other conditions, so they need to be carefully evaluated and coordinated. This can sometimes be used to an advantage though, if two or more conditions can be targeted with one single medicine. I always tell my patients that the less medicine the better is the best option.
For example, an antidepressant such as Amitriptyline (or Duloxetine) for depression, migraine, chronic musculoskeletal pain, or insomnia . Or Topiramate for migraine and weight loss. Or Propranolol for migraine, blood pressure, and anxiety, etc.
To reach treatment goals for migraines and other conditions simultaneously, a thorough and individualized method is needed. Interdisciplinary care, in which doctors from different fields work together, ensures that people with migraines and other health problems get the best care possible.
Prognostic Implications: Factors Affecting Migraine Prognosis with Comorbidities
The outlook and long-term effects of headaches can be affected by other health problems. It's important to figure out what makes the outlook worse so treatment plans can be made to fit.
By taking care of comorbidities along with headaches, doctors can lessen the effect they have on migraine treatment and improve patient outcomes. When making a personalized treatment plan, it's important to do a full assessment that considers all co-occurring illnesses.
Strategies for Management
1)   Comprehensive Assessment and Diagnosis
For migraine sufferers, the key to finding out if they have other conditions is a thorough evaluation. To find the full range of comorbidities, healthcare providers must collaborate and share information and knowledge.
The medical background, the symptoms, and the right diagnostic tests should all be part of a full assessment. By getting a full picture of the disorders, doctors can make treatment plans that are right for each person.
2. Customized Approach to Migraine Comorbidities Treatment
When working with migraine comorbidities, you can't just use a one-size-fits-all method. Migraines and the conditions that come with them need to be taken into account in treatment plans. For combined care to work, treatments from different fields of medicine must be coordinated.
Changes to your lifestyle, like how you deal with stress, how much you exercise, and what you eat, should also be thought about. By taking into account each patient's unique needs, treatment methods can improve outcomes and quality of life.
3. Empowering Migraine Sufferers with Comorbidities
Educating the patient and giving them ways to care for themselves are very important parts of handling migraine comorbidities. Patients can better take care of themselves when they understand their diseases and know what makes them worse.
Encouraging a healthy lifestyle that includes getting enough sleep, dealing with worry, and finding ways to relax is important. Psychological support, like counseling or therapy, can also help people deal with the problems that come with headaches and other health conditions.
Advancements in Understanding and Treating Migraine Comorbidities
New information about migraines and other conditions is being found through ongoing studies. This information will lead to more focused and effective ways to treat people.
Neuromodulation methods and precision medicine are two new treatments that show promise for treating both migraines and other conditions simultaneously. By doing more study and working together as healthcare professionals, we will learn more and be able to help more people.
Integrative Models of Care: A Holistic Approach Holistic Care for Migraine Comorbidities
Integrative models of care that take a whole-person strategy are becoming more popular for treating migraines and their side effects. In these models, doctors from different fields, like neurologists, psychologists, sleep specialists, and pain management experts, work together. By considering the different needs of people with migraines and other conditions, these models try to improve general health and function.
Conclusion
In conclusion, if you want to treat migraines in a complete way, you need to know about comorbidities. Migraines often happen with other health problems, like anxiety, depression, trouble sleeping, chronic pain, and heart problems. Because of how these conditions affect treatment and outlook, they need individualized treatment plans and care from professionals from different fields.
Healthcare providers can help migraine sufferers with other health problems improve their quality of life by using a thorough assessment, individualized treatment plans, and supportive care strategies. With more research and more integrated models of care, we will be able to deal with migraine comorbidities more successfully. Together, we can offer a holistic method that helps millions of people who have migraines and other conditions at the same time.
IF YOU HAVE HEADACHE, MIGRAINE, OR FACIAL PAIN AND ARE LOOKING FOR ANSWERS ON ANYTHING RELATED TO IT, A HEADACHE SPECIALIST IS HERE TO HELP, FOR FREE!
FIRST, LET'S DECIDE WHERE TO START:
IF YOU HAVE AN EXISTING HEADACHE, MIGRAINE, OR FACIAL PAIN DIAGNOSIS AND ARE LOOKING FOR THE LATEST INFORMATION, HOT TOPICS, AND TREATMENT TIPS, VISIT OUR FREE BLOG OF HOT TOPICS AND HEADACHE TIPS HERE. THIS IS WHERE I WRITE AND CONDENSE A BROAD VARIETY OF COMMON AND COMPLEX  MIGRAINE AND HEADACHE RELATED TOPICS INTO THE IMPORTANT FACTS AND HIGHLIGHTS YOU NEED TO KNOW, ALONG WITH PROVIDING FIRST HAND CLINICAL EXPERIENCE FROM THE PERSPECTIVE OF A HEADACHE SPECIALIST.
IF YOU DON'T HAVE AN EXISTING HEADACHE, MIGRAINE, OR FACIAL PAIN DIAGNOSIS AND ARE LOOKING FOR POSSIBLE TYPES OF HEADACHES OR FACIAL PAINS BASED ON YOUR SYMPTOMS, USE THE FREE HEADACHE AND FACIAL PAIN SYMPTOM CHECKER TOOL DEVELOPED BY A HEADACHE SPECIALIST NEUROLOGIST HERE!
IF YOU HAVE AN EXISTING HEADACHE, MIGRAINE, OR FACIAL PAIN DIAGNOSIS AND ARE LOOKING FOR FURTHER EDUCATION AND SELF-RESEARCH ON YOUR DIAGNOSIS, VISIT OUR FREE EDUCATION CENTER HERE.